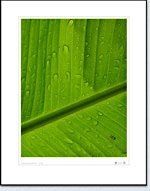 Serious followers of EEStor would be denying themselves a true pleasure by ignoring t
he excellent effort to generate EEStor related Haiku going on at TheEEStory
(part of the unrelenting cult programming). Thus far, these fine specimens have emerged for your consideration:
EEStor's E.E.S.U.
Will move an automobile
250 miles, no gas!
D.W. and C. N.
Can they destroy Big Oil?
Go United States!
Permittivity!
It's here! But SME's say:
Where is the voltage?
ZMC, or KP,
Lockheed Martin—please, tell us!
Sorry, NDA
"No new science here"
So what the heck's going on?
Christine, a bone please!
Dialectrics.
Ferroelectricity.
Huh? I studied Lit.
rototypes are built.
Prototypes have been tested.
Weir: Pro-duck-shun line.
B is our Blogger,
Dick Weir, Clifford, Cross--his pals.
MUHAHAHAHA!
No offence to you,
This blog's a lot of fun - but
I hate Haiku!
IC has a goal
it's to replace batteries
with e esu's in CZ's
Unlike a Tesla
IC hopes he can provide
an ev chevy
a car we can buy
without mortgaging our kids
e esu's included
Why won't Eestor work?
Saturation's the problem
You're an idiot

-----
Ok, here is my contribution:
Simple dipole, No!
Simple Ferroelectric?
No, keep guessing, ha!
Dick Weir I miss you
Pick up the phone please today
My EESU
Patents reveal idiots
EEStor geniuses laughing
See battery tests